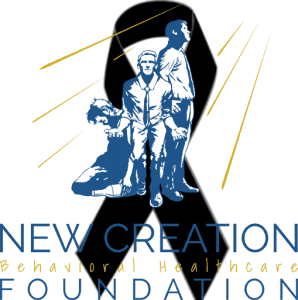 #healSB   #IEstrong  #SBstrong
New Creation Behavioral Healthcare Foundation (NCBHF) is leading and facilitating the effort to provide licensed crisis counseling to those involved and/or affected by the tragedy that occurred at the Inland Regional Center on December 2, 2015.
NCBHF is working directly with the Red Cross of the Inland Empire (@ieredcross) and is currently working to cooperate efforts with the National Disaster Distress Helpline provided through SAMHSA (@distressline).
The first sessions are scheduled to begin Tuesday December 15 for individuals, professionals and first responders at the incident
Grief Group (6 weeks: December 15 through January 19)
Tuesdays 6:00 p.m. to 7:30 p.m.
Individual Counseling (4 sessions: December 15 through January 15)
Will be scheduled with a therapist to coordinate with the individual, as calls come in.
NCBHF is also currently seeking additional volunteer Licensed counselors to assist with the efforts, as the situation continues to evolve quickly. If you or someone you know is a Licensed counselor and would like to volunteer, please contact Ken Vela at 909-241-8594.
New Creation Behavioral Healthcare Foundation provides Christian-based recovery solutions that are individually designed to educate, model, support and fortify every person who is reaching out for help. We recognize that every person is unique with different needs, different perspectives, different histories, different motivations and different goals. We are dedicated to identifying treatment solutions that cater to those differences and maximize chances for sustained recovery – recovering a life with balance, purpose, faith and self-worth.
The founders of New Creation Behavioral Healthcare Foundation are located in San Bernardino County and have provided mental health counseling services and substance abuse treatment across 11 locations throughout the Inland Empire for over 21 years.
If you are in need of Licensed Counseling as a result of this tragedy or you would like to volunteer, please fill out the brief form below and a representative will be in touch shortly.
Help Form
[contact-form-7 id="276″ title="Heal SB"]
Additional Information:
Contact: Ken Vela
Phone: 909-241-8594
Website: www.ncbhf.org
Facebook: facebook.com/ncbhfoundation
Twitter: twitter.com/ncbhfoundation